The terms 'powerful', 'cutting edge' and 'versatility' have been used so excessively in the world of technology that they no longer portray their true essence.
Because of this we find ourselves eye rolling our way through advertisements and marketing pitches but let me tell you, these adjectives we believe are befitting of the Note 9 which was officially released on 22 August 2018.
Its so awesome that we've taken our time to put together a more comprehensive look into how powerful the latest flagship from Samsung truly is. Forget about those lengthy spec articles that make technology seem so detached from your reality, here is a practical account of the power that's packed into this handheld beast!
You would've experienced the ad on TV by now if you're living on planet earth – and we call it an experience because that tune in the background unleashes endorphins in your body like no other. You can't help but sing along – I reckon Samsung made a stand-out ad that is as iconic as the Eiffel Tower, now that's advertising!
Kudos to them!
Alright let's get into it!

PERFORMANCE
Performance, Performance, Performance… what is a device if not its performance!

The Galaxy Note 9 is the epitome of performance with its cutting edge Octa-core processor thats pushes boundaries and water carbon cooling that ensures that performance doesn't come at a price – I'm talking gaming and media performance that doesn't have to turn your phone into an over-heating buzzkill. And let's talk battery – this device packs the biggest battery in the Smartphone world than any other. It's marketed as an All-day battery for a reason. At 4000 mAh Samsung has been all the wiser with its 8 point safety check to  put consumers at ease with no possibility of the…ahem… Note 7 repeat. I know – we don't wanna taco about it too!

Now we can't talk about a Note without mention of that fun-filled S-pen!
I must say, the colour contrast of that bright yellow S-pen with that rich ocean blue exterior on the device itself is reminiscent of a ready-for-action sports car. But, thankfully – its not just a pretty face.
The S-pen now comes standard with Bluetooth technology that allows you to use it in the office to command presentations which means no more speed walking to get to your PC for the next slide and makes you look effortlessly cool too haha.

Additionally Note 9 has something called Dex which with a simple cable transforms your device into a PC – taking productivity to a whole new level.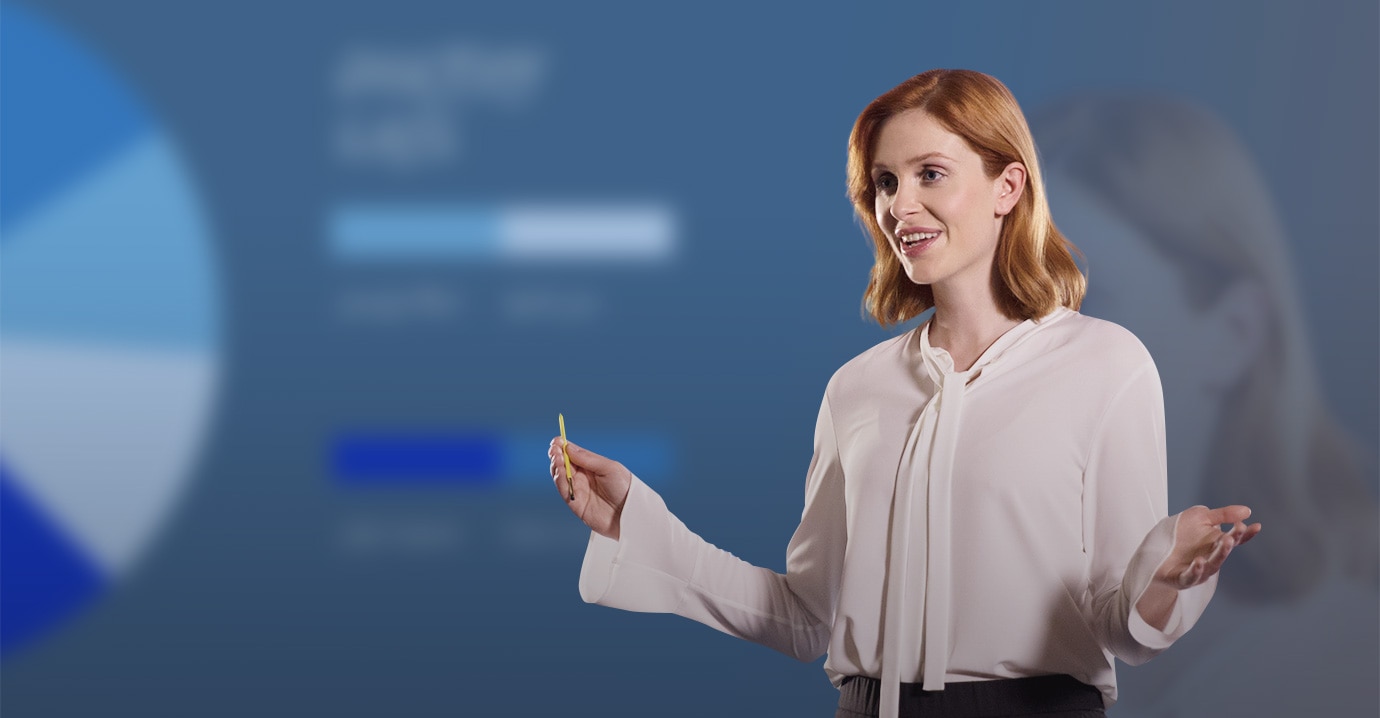 This bluetooth technology in the S-pen also enables users to take pictures remotely with just the click of the S-pen – no more tripping over things to get into the shot in 5 seconds!

SPEAKING OF PICTURES…

With 2 lenses that adapt like the human eye the Note 9 will have you sitting pretty with its powerful AI that recognises scenes to adjust background lighting and detects flaws like closed eyes and lense smudges to name a few. A dual 12 megapixel camera is more than enough we reckon to capture the beauty of your picturesque vacay or satisfy your selfie urges.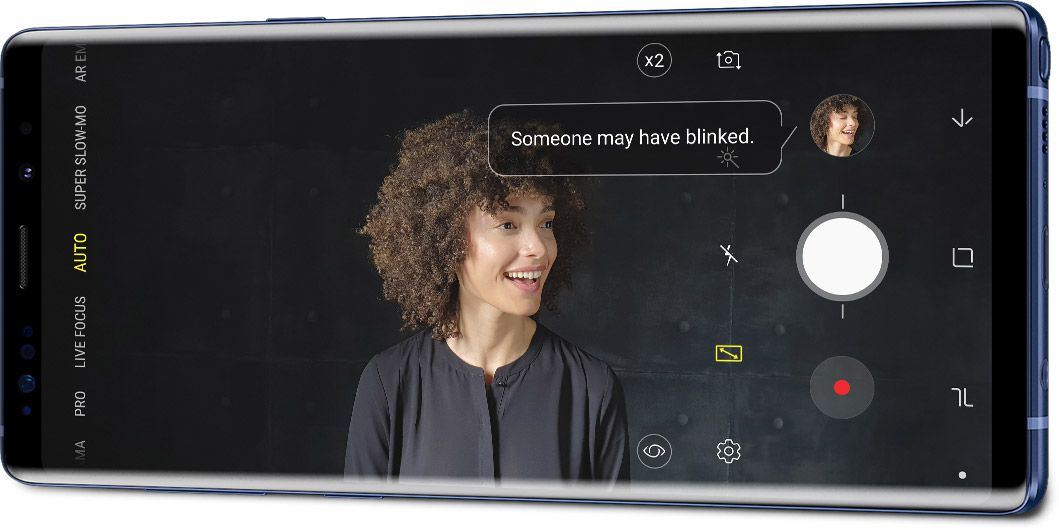 In addition to awesome pictures, the Note 9 comes in 2 sizes – 128 GB and 512 GB with expandable storage making the Samsung the first device to introduce a 1 terabyte ready handset. This device was designed to be the smartphone that never runs out of space – so if you're constantly having to find space and get rid of those precious memories in your Galaxy and 'could-be useful' documents then this will solve all your storage capacity problems.
ON TO AUDIO…

Note 9 sports an added speaker at the top for better bass performance, less distortion at higher volumes and access to Dolby Atmos tech – you know the company that's responsible for taking our cinema experiences to a whole new level – yeah that one! It improves sound to make the listener feel like its coming from all around the room. Way to recreate the experiences we capture in our home videos!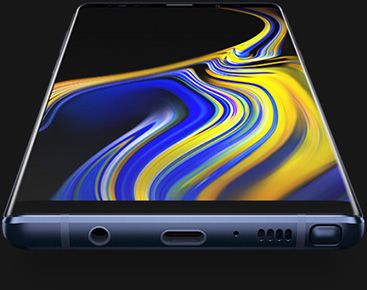 And how can we not mention that Super AMOLED display that is technically the best in the world on a smartphone and Bixby, your virtual assistant who you can boss around all day long – taking hands-free usage and your ego to a whole new level!
So that's the Note 9 in a nutshell – versatility at its best. It's for the businessmen/women, the creative kid, the mature gamer, the sophisticated grandma on-the-go, the impulse shopper, or simply the flashy teen – because if this ain't flashy; we don't know what is! This is Note 9 for YOU…
We will be sure to drop more awesome infoposts to keep you in the loop with all things crazy in the Smartphone orb. And we couldn't resist not sharing that feel-good music with you before we sign off… You're welcome 🙂