UV Sterilizer with Wireless Charging
Enjoy easy, powerful sterilization and charging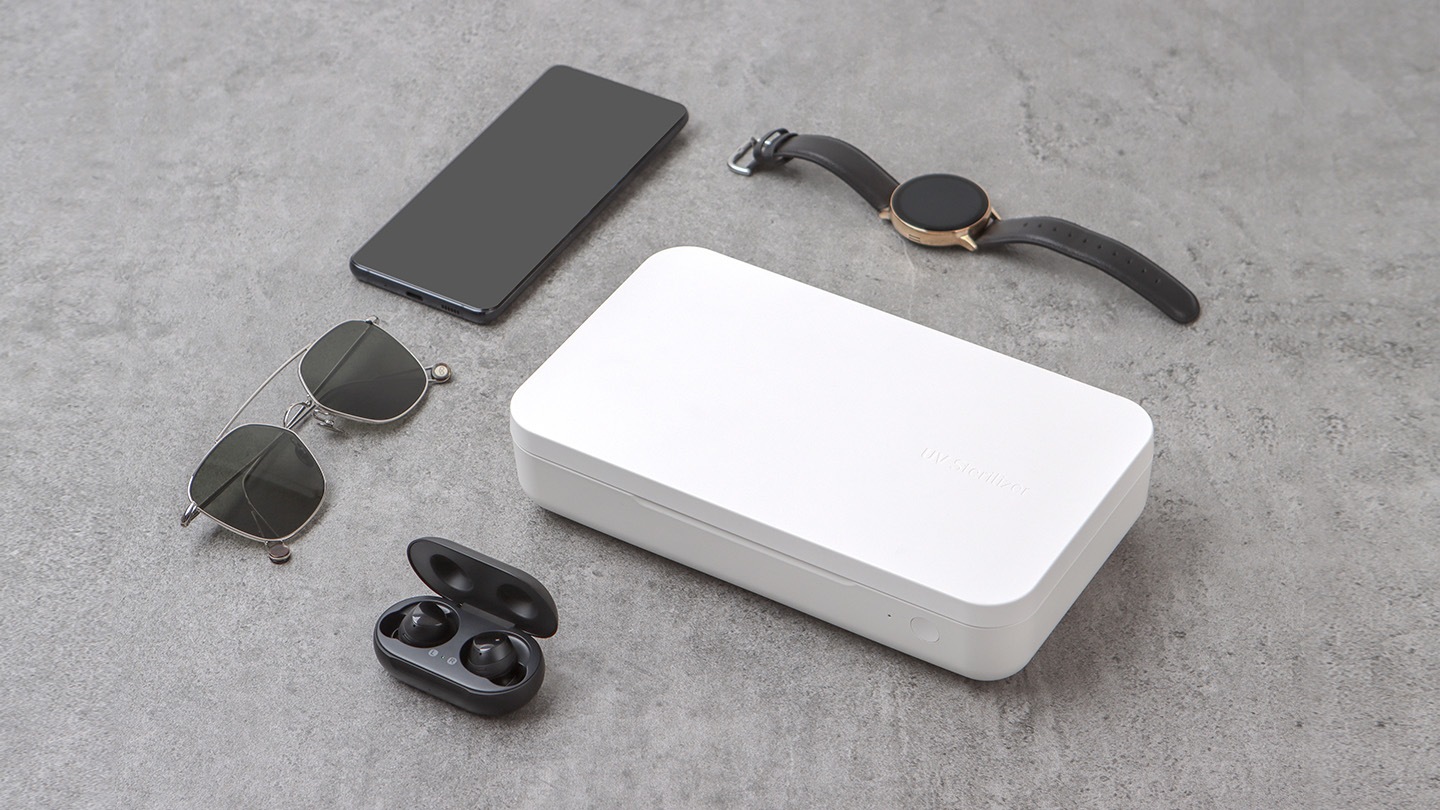 Intuitive Design
Simply close the lid and press the power button to disinfect for 10 minutes.Sterilization will stop automatically when the lid is open to ensure safety.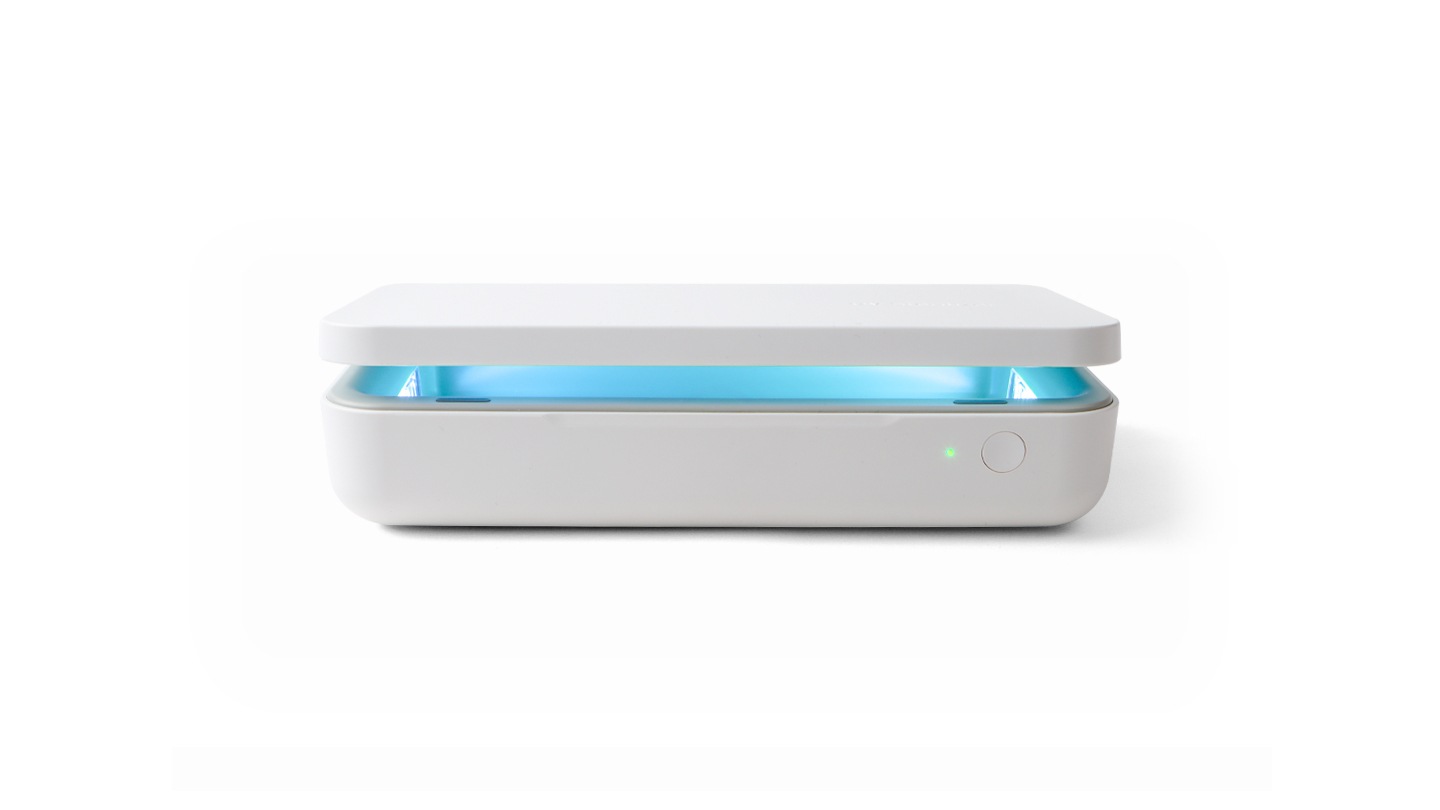 Approved high germicidal efficiency
99% sterilization effect
Tested by world-leading inspection and testing companies, Intertek and SGS!UV-C light effectively kills up to 99% of harmful germs and bacteria, including E.coli, Staphylococcus, and Candida albicans.
Smooth & Elegant
During sterilization, the magnetic cover keeps the sterilizer sealed, giving stability to users,while the rubber stopper cushions the impact and buffers noise when opening and closing the case.
2 in 1 sterilize and charge at the same time
UV Sterilizer with Wireless Charging utilizes Qi wireless technology to fast-charge your smartphone.Compatible with the latest iOS and Android devices that support wireless charging.To ensure safety, your phone is sterilized only when the lid is closed, and charged at the same time.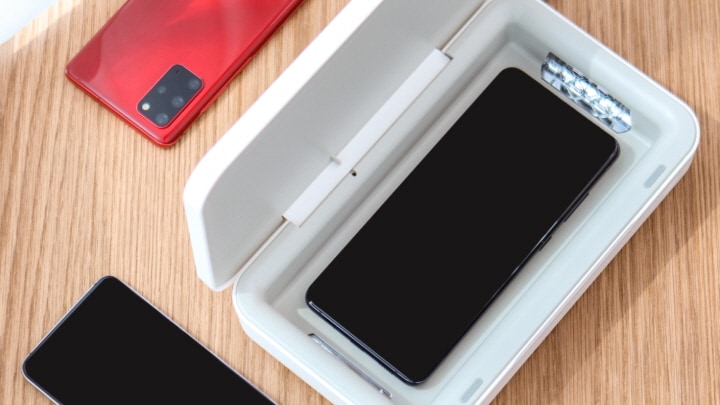 Get easy connectionby single USB Type-C port
Use the USB type-C cable to connect UV sterilizer with the power adapter.
Blends in anywhere
Simple but stylish design
The soft color and smooth design blends in anywhere in the office or at home.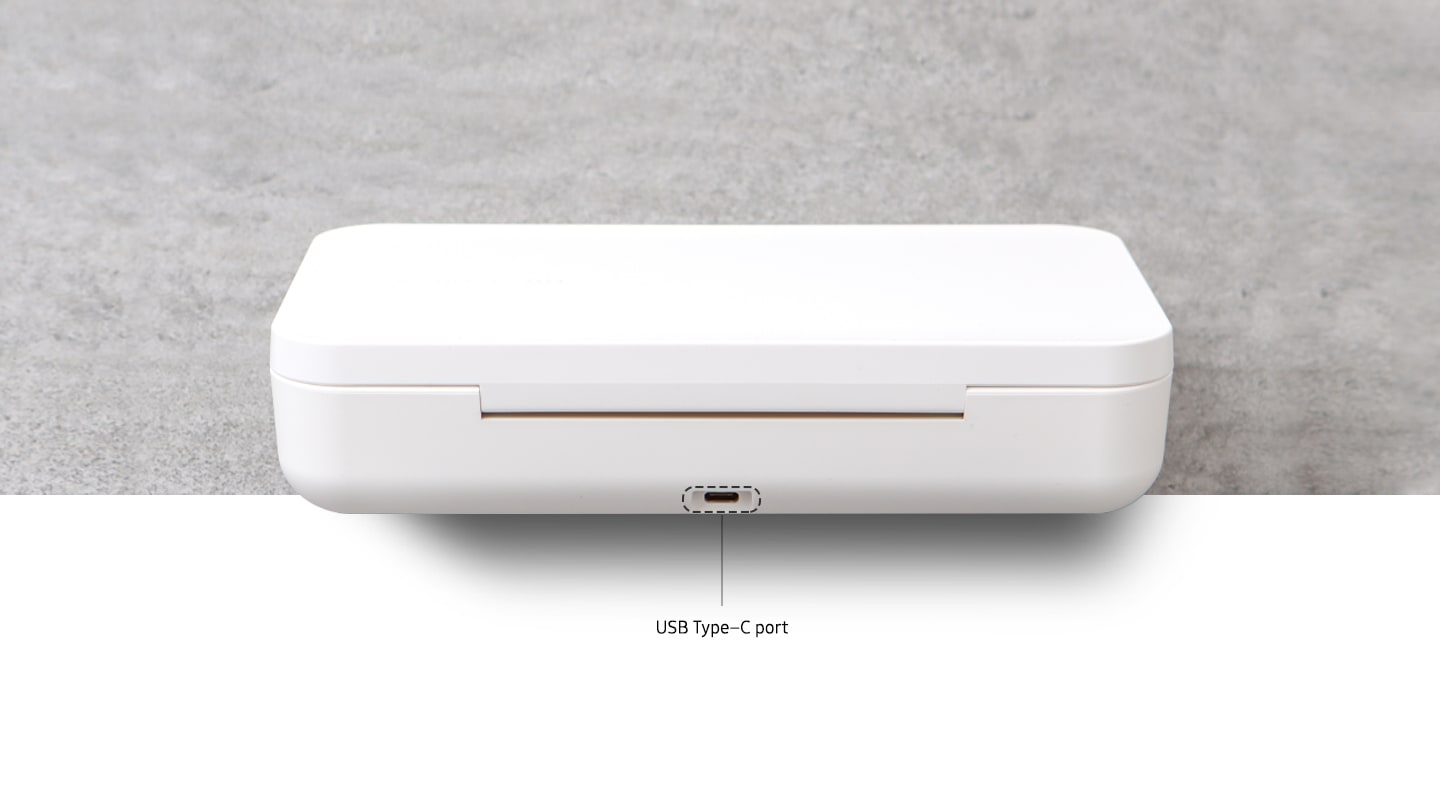 Contents
UV Sterilizer with Wireless ChargingUSB Type-C CableUser Manual